Are you a music enthusiast residing in Mumbai? Are you looking for a good music school for playing the guitar or keyboard? Well, you're in luck because today we are going to dive into the world of music schools in Mumbai! Whether you're a beginner or a musician finding a good music school is trying to improve your skills and reach new heights. But with so many options here, how do you choose the best of them? In this article, we will discuss with you some important points to appraise when choosing a good music school in Mumbai. So grab your headphones and let's get started on this melodious journey together!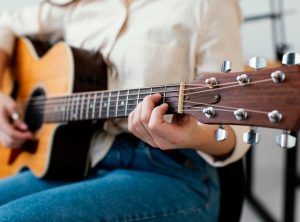 How can I choose the best music school?
When it comes to choosing the best music school, there are a few key factors that you should keep in mind. First and foremost, consider the reputation of the school. Look for testimonials or reviews from current or former students to get an idea of their experiences. A good music school will have positive feedback and a track record of producing talented musicians.
Next, think about the curriculum offered by the music school. Does it align with your musical goals? Some schools may focus more on classical music training, while others might offer more modern music training. It's important to choose a good music school that wants your interests and aspirations.
Another crucial aspect to consider is the quality of instructors at the music school. Have they experienced professionals who can provide expert guidance? Do they have successful careers in the industry? Having knowledgeable mentors can make all the difference in your musical journey.
Additionally, take into account the facilities and resources available at the music school. Are there practice rooms equipped with instruments? Is there access to recording studios or performance spaces? This facility can enhance your learning experience.
Don't forget to factor in practical considerations such as location and cost. Choose a music school that is conveniently located for you and fits within your budget.
By considering these factors – reputation, curriculum, instructors, facilities, location, and cost – you will be well on your way to finding the best music school in Mumbai that caters specifically to your needs and helps you achieve success in pursuing your passion for playing guitar or keyboard!