Drum Classes in Wadala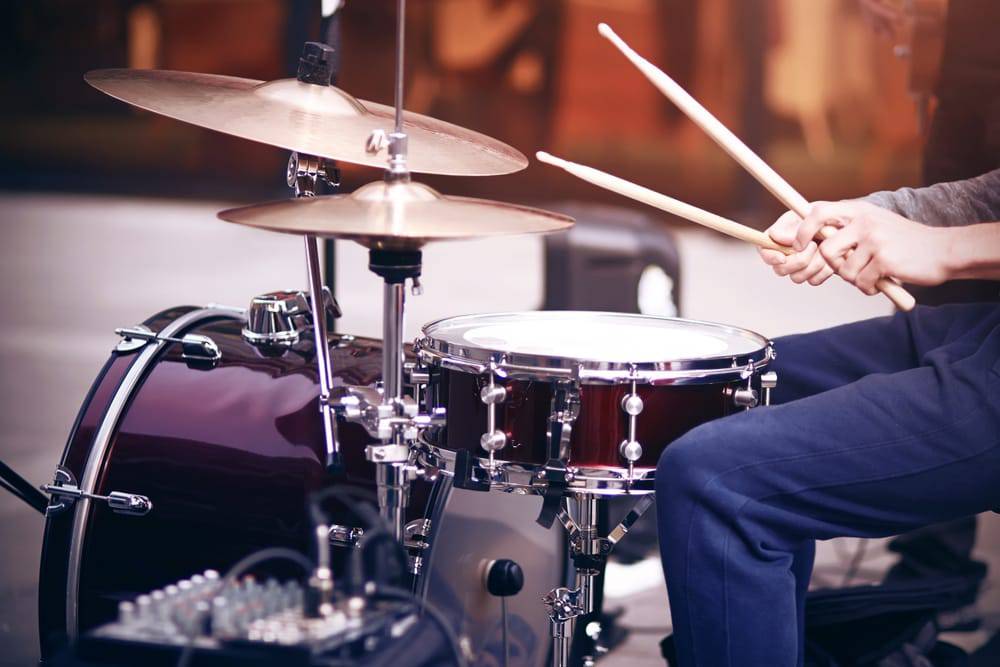 Glorious Music School is widely known for providing Drum Classes in Wadala for many years. Hence, this drum school has been ranked among the top best drum academy in Wadala over the years. Join the students in creating a musical marvel for absolute beginners at Glorious Music School, Wadala. Furthermore, in our music school, we guide each and every student in such a way that all the concepts and basics related to drumming are clear to them. Our top priority for our students is to get them on the right track to learning the drumming process. Once you start training properly with us, a true sense of rhythm will inculcate deep within you. And music enthusiasts who are interested in learning the art of drumming can join our weekend batches and learn under the expert guidance of our very experienced drum instructors at our music school.
Join Glorious Music School's Drum Class to Learn Professional Drumming
Drum lessons at Glorious Music School are perfect for students of all ages who are interested in learning the drums. The drum sessions at our music center are conducted under the precise guidance of our drum teachers in Wadala. Learn how to be a perfect drummer by taking drum lessons in our Drum Classes. hence, our team of drum coaches will guide you through mastering rhythmic displacement and the skills associated with it. Start learning to master the art of playing the percussion instrument and form your own band you've always dreamed of. Join the best drum classes in Wadala for your all round development as a percussionist. So, you can enroll now for full-time drum courses in Wadala at these drum classes near you.
Best Drum Classes
All the courses are designed in such a way that there is a deep emphasis on training each of our students to become great artists. While training our drum learners our focus is such that they gain varied experience in solo performances, recordings, and live sessions as well as performing in a band, with great emphasis on this. Join the most prestigious and varied Drum Classes in Wadala.
Here you will be personally taught to transform you from a complete beginner to an advanced-level professional drummer. The best Drum Classes in Wadala deeply instill in our students the quality of experience, timing, and understanding required to become a perfect musician. Therefore, you will also be provided with music theory classes and workshops on songwriting and composing your own songs. A deep emphasis on developing a thorough rhythm sense is our main priority at this drum academy. The different types of forms of our drum classes are given below:-
Jazz
Rock
Pop
Latin
Downhearted
Soul
Indian
Western
High Advanced and Professional Drum Classes
We focus on developing the confidence to perform live and at the same time each of our students is introduced to all the latest techniques that we have developed over the years in these drum classes. Glorious Music School is the best place to learn and grow as a drummer in Wadala. All the courses in this drum school are rich enough to build and enhance you as a confident drummer.
The skills required to become a music producer will be properly explained. Hence, it will be our responsibility to make sure you understand it in this drum lesson. So, take admission to a music school in Wadala and you will be provided with all the resources available to you in the best drum classes in Wadala it is one of our top concerns to understand the needs of each and every student of ours. Whether you are a complete beginner or a drummer looking to improve your playing skills, you will be properly coached to gain the necessary skills, techniques, and practical experience related to your style of interest at our drum classes near Wadala.
You shouldn't wait any further, join Glorious Music School for the ultimate learning experience in our drum classes. Become a perfectionist by training under the epitome of perfection our great drum instructors. Now you have the answer to your question about drum classes with me. Here our teaching style remains relevant with the changing times and trends in the music industry and you will find answers to all your queries and also your query of drum lessons near me. To ensure your success as a drummer take admission to Wadala School of Music then what are you waiting for, join our drum classes in Wadala to achieve huge success in the near future.